About Heather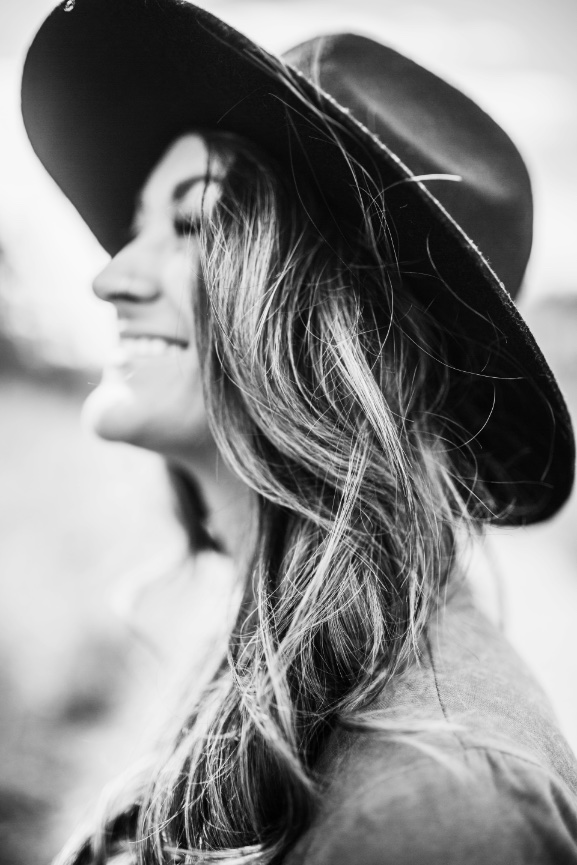 I've known Heather and have been using her for ALL my photography needs for over 4 years now. Heather is a true artist. You know how Thomas Kinkade is known as the "painter of light," well, Heather's work is just as easily identifiable as the "photographer of light." Her work is tack sharp, so vividly colorful and naturally bright, and so very detailed that it belongs in a museum. When you want photos of a special occasion, family photos, birthday/senior/wedding, and even costumes for Halloween, Heather May Photography is a sure bet. Every single time. She will not disappoint you. My daughter's 4th birthday pictures actually made me cry they were so perfect. Heather has a creative vision unlike anyone I've known, and she can work and manipulate light to give the perfect effect. I can't put into words how utterly amazing Heather is....she's one of the nicest, sweetest, most talented people I've ever met. She can make my kids smile when I can't. Everyone loves Heather. She is simply the best. - - Becky
Heather is an amazing person & a fantastic photographer. She has a keen eye to capture moments that take your breath away!!! She LOVES kids...and kids LOVE her!! Heather is always up for a creative challenge or any suggestions from her clients. I would recommend her work to anyone for any occasion!!
- Kelli
Heather has been there through every journey with me... Family pictures, high school dances, engagement, wedding, the birth of my daughter and her newborn pictures. She is one of the most genuine and amazing people. Her pictures are incredible, every time. She makes you feel loved, beautiful, and important. Photography isn't just her job, it's her calling in life; but she is more than a photographer to me (and all of her clients), she's family.
- Courtney
Heather did my daughters senior cuts and they were amazing!! She has great ideas and really puts their personality's into the photo's Thank you Heather you have a true gift!
- Jessica
Heather May is such an amazing person and she is VERY talented! She went out of her way to make sure everything detail in my wedding was perfect! She's the absolute best and we couldn't ask for a better person or photographer for our wedding day. She's just such an amazing person all the way around. I highly recommend her!
- Terri
Heather's creativity and incredible eye captures our family's personality every single time. My only regret in working with Heather is that we didn't find her sooner!
- Jill
We have had such a wonderful experience with Heather! She is truly so special and goes above and beyond to capture all of your special moments! She is so patient and flexible which makes things a million times easier!
- Sarah
Heather is hands down the best photographer. She's taken pictures of my family since the birth of first child 4 years ago. I've never been disappointed. She not only takes great pictures, but she fun to work with, understanding, and excellent with kids.
- Julia
Absolutely amazing person to work with I couldn't ask for someone who devotes so much of her time to make every moment special! Thank you Heather!!!
100% recommend her to everyone!
- Tiffany
Heather did my wedding photos and she is amazing! She is very personable and willing to work with her clients, and just make you feel comfortable throughout the whole thing. I enjoyed our time with her and I definitely look forward to using her if we have any other photography needs!
- Shannon
Heather is ALWAYS amazing! She has an awesome style and she makes the entire session relaxed. Being able to catch my kids at their best moments is essential and she nails it!
- Rachel
I've known Heather for years and her genuine joy and love for people show through her photographs and her interactions with you while she's taking the photos. Top that with skill and talent and you've got an amazing photographer.
- Crystal
Beautiful pictures! I love her ideas. She takes all the time needed to get that special shot. Highly recommend.
- Kimberly
Wonderful Godly woman, love her! She makes
You feel at home and does NOT rush!!! Beautiful inside and out!!!!
- Emillie
Heather is one of the most genuine people in this world. She is an absolute joy to be around. Her personality is infectious! And she's always so great with kiddos! So blessed to know her and have her capture some sweet memories of my little family!
- India
Does beautifully awesome work...the most precious picture memories you will find..
- Elissa
I could not begin to explain how wonderful Heather is! She is so compassionate about what she does and it shows in her pictures!
- Brittany
AMAZING. Heather is the best! She just recently captured the birth of my daughter & every picture brought tears to my eyes. She knows exactly what moments to catch & does it perfectly!
- Madison
Heather May Photography is phenomenal!
She is so sweet and kind, she worked so well with my little boy and captured his personality perfectly! Love her so much! Will be back for birthday #2 photos!
- Jessica
Heather has such a raw talent and is one of the sweetest people to work with.
- Chelsea
Heather's beautiful smile and kind heart are a light in this world and she captures all that in her photographs!
- Mikah
Heather has taken the pictures of our sweet girl since birth. Our daughter couldn't love her more and even during sessions with tears and frowns, Heather always captures the perfect photos!! I recommend her above anyone else!!!
- Cathy
I've known Heather since High School and she is still as sweet as she was then! She's a beauty inside & out with a ora about her that's hard to describe. Nothing but amazing!
You can tell the love she has for her clients through her photography. She's able to capture great moments for you to cherish forever. Nothing but the best!!
- Amber
Heather is WONDERFUL. Incredibly funny, creative and just fun to be around. My engagement and wedding photos are so gorgeous and I'm so thankful for her. Definitely would recommend to anyone!
- Shannon